Bryan Warhall Master Blues Artist 9-23-15. .
. . .. . .
. . . . . . . . . . . . . . . . . . .. BryanWarhall.com . . . . ..

. . . . . . . ..
.. . . .
. . . . . . . . . . . .
. . . . . . . .
. . . . . . .

. . . . . .

. .
. . . . . . .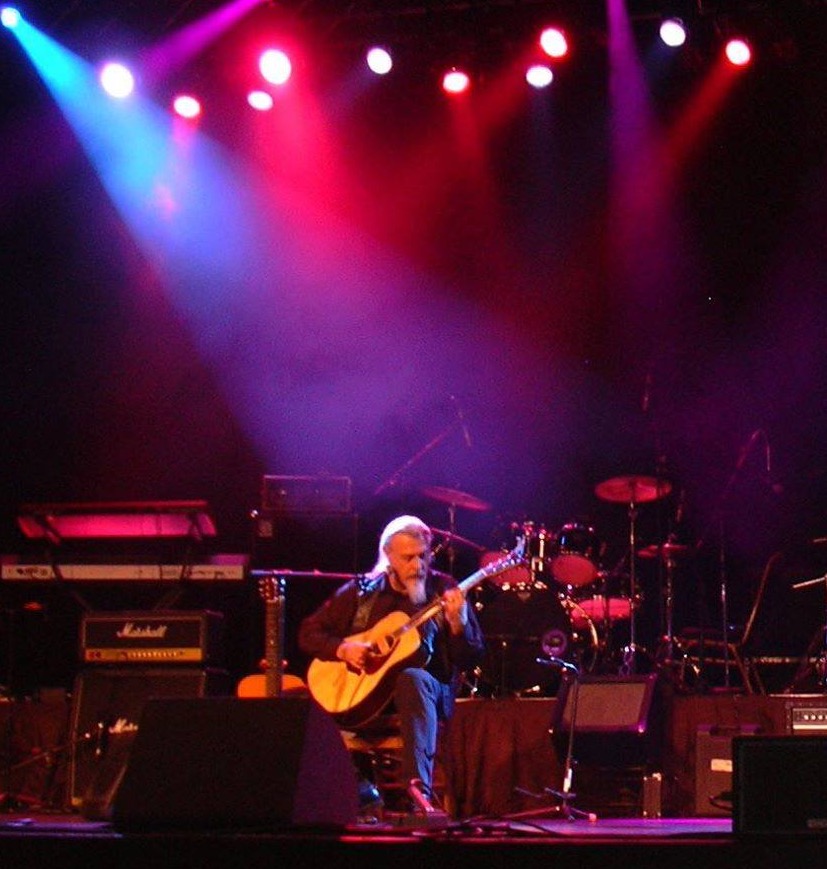 . .
BRYAN WARHALL biography
Bryan Warhall was born in Portland, Oregon, 3/28/1947 and given the name Warren Bryan Ashbaugh. Bryan's father played plectrum and tenor banjo, so banjo and mandolin were Bryan's first instruments at age 7.
In 1958 at age 11, Bryan took guitar lessons and was inspired by Hank Williams, Sr. and Johnny Cash. He played guitar, banjo and mandolin at family house parties and private gatherings and by the time he reached his senior year of high school was forever inspired by Ray Charles, Sam Cook, Muddy Waters. Bob Dylan, Rolling Stones and many of the early artists that put a new spin on revived, archived blues.
He played his first paid gig in 1962 with a band of classmates at Centennial HS called Arthur & The Knights. In 1966 he joined the band called The Phantoms, a group of Dutch Indonesians who escaped communist Indonesia and fled to Holland, then the USA. They were sponsored by Haynes equipment & Hagstrom guitars. The Phantoms toured throughout the northwest. Their story was featured in Song Hits Magazine in 1968.
In 1969 Bryan met Louisiana Cajun slide guitarist Beau Kelly (Sterling Eugene Kelly) who introduced him to the styles of Robert Johnson, Lightnin' Hopkins, Howlin' Wolf and Lead Belly, experimenting with open tunings and dobro. They formed a duo and went on to play live radio, local TV and many of the clubs and coffee houses in Portland including Crystal Ballroom and Arbuckle Flat.
In 1971 Bryan bought a Martin D18 guitar and still plays it today. After being inspired by Portland blues harmonica player Paul Delay he also added harmonica to his skills. Fed up with the city life, in 1974 he moved from Portland to a remote area near the Spokane Indian reservation in Washington state known as Rail Canyon. There he hand-built a cabin and lived without running water or electricity for over a decade. He also rode the rails on BNSF RR, during this period.
After an altercation with a neighbor involving gun play, on both sides, a judge stood him at the crossroads, with a choice of school or prison. The choice was easy and he began studying music theory, composing, arranging and jazz improvisation at Spokane Falls CC where he met jazz greats Dizzy Gillespie, Freddie Hubbard, Frank Foster and many more as he helped backstage to earn work-study hours.
He performed in the 1984 Berkley Jazz Festival, San Francisco with an SFCC combo. In 2002 he took the performing name of Bryan Warhall and he formed a duo with Oxford, MS harmonica player DC (David Charles Black) called Black & Warhall. They played many clubs and blues festivals offering up classic roots style blues reminiscent of Sonny Terry and Brownie Maghee. Bryan's style is reminiscent of Mississippi John Hurt, with a little Johnny Winter influence wrapped up in his own bag.
After DC moved back to Mississippi Bryan moved on to form Bryan Warhall & Triple Trouble with fellow BHF inductee Anthony Downing Holmes. Bryan wrote and recorded the theme song for the INDI movie, "RUM RUNNERS", which won a REMI award at the "2016 World Fest Houston". He became part of a feature story on "RUM RUNNERS", appearing in Talent Monthly Magazine. Warhall continues to write, perform, and record.