. . . . . . . . . .

See & Hear Legendary, Master and Great Blues Artists of

The World.

Help us build this virtual Blues Hall of Fame ® . eMuseum

. . . . . . . . .

. . . . . . . .Nominate your Favorite Blues Artists
PAUL BUTTERFIELD . . .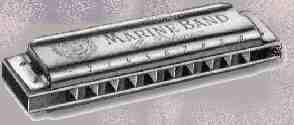 . . . .
B.H.F. Exhibit Page
Paul Butterfield Logo donated by Jim Saw

Biography Link: http://www.allmusic.com/cg/amg.dll?p=amg&sql=11:rq6wtra9kl1x~T1
http://entertainment.msn.com/Artist/Default.aspx?artist=115950
butterfieldsociety@hotmail.com
PAUL BUTTERFIELD . . .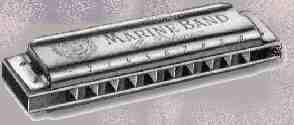 Given Name: Paul Butterfield
Born: December 17, 1942 Chicago, IL
Died: May 4, 1987
Hit Songs: "Loaded",
The Blues Hall of Fame ® Interviewer: Paul Butterfield (R.I.P.), who through courage, conviction, and legendary harmonica prowess literally knocked down doors all over the world that had previouly been closed to many great Blues artists. Paul, a Bluesman's Bluesman played a significant if not singular role in exposing not only his artistry but the art itself and it is because of the trail that he blazed he is also a contemporary of Hendrix, Joplin, Morrison, God Rest Their Souls, and Santana, Clapton, and the rest of his peers from that "Blues-Rock" explosion that hit in the mid-60's. Recognition for him is long overdue and richly deserved. Thank you!
Steven Arredondo 2/20/06

Press Release: 6/22/07
To Whom It May Concern:

We wanted to take the time to introduce ourselves & our endeavors. We hope that we can join forces in some capacity with each other & entice your interest in our educational & charitable multi-media endeavors of PBFS. We are writing a serious inquiry as to how we might be involved with each other.

" The Paul Butterfield Fund and Society" (PBFS) was recently established by Salli Squitieri & Gabriel Butterfield-son of Paul Butterfield, w/the assistance of Dan Aykroyd & his wife Donna Dixon-Aykroyd & the sponsorship of Fractured Atlas (www.fracturedatlas.org) a NYC based non-profit art service organization.

https://www.fracturedatlas.org/site/fiscal/?do=browse_projects&category=Multimedia&letter=P#267

PBFS is dedicated to the preservation and revival of the legacy of Paul Butterfield & to the rich traditions of the Blues styles of music through the support of the arts & those involved with the arts. PBFS strives to assist struggling artists w/emergency relief, project support & cultural enrichment, particularly those creative endeavors w/focus on projects dedicated to underprivileged & at risk children.

We are a relatively new, developing and quickly evolving entity gaining worldwide recognition and interest within a very short time.

PBFS is currently working on a series of ongoing projects including our Signature Project—"The PBFS Special Care Package for Struggling Artists", our PBFS Educational Archival Exhibit representing segments of Paul Butterfield's life and career, a networking & resource site for artists of all genres, the first time ever done film documentary on Paul Butterfield, an online petition for Paul Butterfield's recognition into The Rock and Roll Hall of Fame, a Music project dedicated to the enhancement of performing artists careers & fundraising for PBFS & its many causes & endeavors, our assistance in whatever capacity possible for assorted benefits & fundraisers & an assortment of other projects.

As mentioned one of our signature projects is The PBFS Educational Archival Exhibit representing segments of Paul's life & career, which currently includes memorabilia--posters, handbills, tickets, art work etc, photographs, music, videos and personal artifacts of Paul's; likewise representing the arts & artists of that era.

The PBFS Educational Archival Exhibit was unveiled as part of a three day multi-media extravaganza on Dec 17th, 2004 at the Key West Hard Rock Cafe on Paul's birthday--a day when radio stations nationwide joined in memory of Paul & support of PBFS, by playing Paul's music throughout the day.

This collection continues to grow & we hope to have it on the road at various special events in the very near future.

A great deal of misinformation which is considered public information, is out regarding Paul.Butterfield. We are determined to bring forth the positive contributions that Paul left with all of us and share with his fans the plethora of photographs, memorabilia, music and varied artifacts representing a segment of Paul's life and career.

PBFS is both an educational and charitable entity and as with an entity of this nature there are many ongoing needs and we are currently working on assorted outreach projects.

Through our assorted endeavors & projects we hope to not only preserve the memory of Paul Butterfield but likewise to bring forth a forum representing & supporting all art forms, assist new artists with recognition & bring forth some founding legends into a new era…

The Paul Butterfield Fund and Society Care Packages for Struggling Artists is a signature project we are very proud of & was established in 2004 & particularly close to home & heart, designed to assist artists with fundamental needs & special gift items to raise their spirits in times of hardship & letting struggling artists know that someone does care & does understand, & what the rest of the world is enjoying is not unreachable to them. We all deserve the best from time to time & wouldn't it be nice to bring a smile & a moment of hope to someone who is in time of hardship.

Please join us in making a difference in the lives of those who color our world so brightly

* By making a donation to The Paul Butterfield Fund and Society
• Sponsor gift items or volunteer your services
• Contribute in whatever capacity you are able to.
• Let's send a package that says we care.

The PBFS Special Care Package
*Enhances Awareness of Sponsors Products And Services
•The PBFS Special Care Package Provides Needs to Struggling Artists
• The PBFS Special Care Package Says We Care
While Introducing A Healthier Way of Life

In-kind-Donations and Funding are always needed for products, storage of, packaging, mailings & further promotion of the project.

The Film Documentary is a project comprised of a team collaboration to produce the first time ever done film documentary of the Legendary Bluesman & worldwide renowned harmonica player—Paul Butterfield (Gabriel's Father).

The Film Documentary is with intent to preserve the legacy of a bluesman who changed the course of music history & made it possible for many musicians to be where they are today. It is our hope to bring forth this legacy and the music of Paul Butterfield to a new generation & to tell the story of a man & his musical journey.

The Team is comprised of PBFS Founders & Executive Directors, Gabriel Butterfield—son of Paul Butterfield & his wife Salli Squitieri (Executive Producers) In conjunction w/Award Winning Video & Documentary producer-Thom Pollard (Creative Director of Eyes Open Productions

• To name a few of the individuals interviewed & filmed were
Al Kooper, Sam Lay, Nick Gravenities, Corky Siegel, Barry Goldberg, Rick Reed, Jim Weider, Happy Traum & others.

Funding, equipment & sponsorship is required for the many aspects of this endeavor.

Music Projects:
• Gabriel Butterfield's Blues Sessions -The Painted Blues
•Intended to enhance the musical careers of all involved
• Merging local, national & renowned talents (Musicians are already in
place, eager & waiting)
• Carrying on the rich traditions of the Blues Styles of music while
integrating other styles & bringing this forth to a new generation
•Providing cultural enrichment to communities & children's endeavors
• While enhancing public awareness of PBFS & raising funds for PBFS.
Development funding required

The Paul Butterfield online Petition is a direct effort to bring forth the worldwide fan base for Paul Butterfield and The Paul Butterfield Blues Band bringing forth the awareness that this global fan base who is in wonderment as to why Paul Butterfield and The Paul Butterfield Blues Band has yet to be inducted into The Rock and Roll Hall of Fame. Through this petition we hope to educate the RRHF of the pinnacle role that PB has to this day in music making history and how PBBB helped changed the course of music as we know it today making it possible for many of the known musicians to be where they are today.
http://www.petitiononline.com/mod_perl/signed.cgi?pb17d42


About our Yahoo Group:

We are also pleased to say that this site has grown to be a warm welcoming and resourceful site with a plethora of talented and interesting individuals.

Among our members are many fans of Gabriel's father—Paul Butterfield and of course many harmonica players, assorted musicians, fine artists, photographers, theatre people, editors, writers and magazines, Blues Societies, people from an array of arts related industries, radio stations and even folks from new Zealand, Australia, Italy, Spain and Costa Rica.

We encourage you to introduce yourself, network and promote your creative endeavors, post interesting and informative arts related topics, ask questions, interact, become involved and enjoy…

http://launch.groups.yahoo.com/group/butterfieldsociety/

• The PBFS Annual Staff Conference & Gathering In Conjunction W/Gabriel Butterfield's Birthday Celebration & Blues Jam is being held again in Clarksdale MS Sept 6th to 10th 2007.
• Held each year in September as a means to bring staff from around
the country to one location to brainstorm new ideas, finalize
projects & review the progress & evolution of PBFS
• To Enhance Public Awareness for PBFS & Hopefully increase
Membership Support
•To offer a networking forum for Artists, Blues Lovers, Performers,
Industry, Societies & more…
•To bring together musicians of all calibers to create, play some good
music, manifest new performing
opportunities & network
• Enhancing business for local establishments, merging local talent
with national talent & bringing an enjoyable time to guests from
around the country.
•Bringing people of all walks of life together to enjoy good
conversation, good food and good music.


The 2007 Annual PBFS Gathering is already in the works
•PBFS has blocked off the entire Shack Up Inn facility &
accommodations went quickly for this past affair.
•Anyone interested in attending in Sept 2007 Can Contact Salli Squitieri at butterfieldsociety@yahoo.com for more information and to reserve a room.
•News of this Hot Event is spreading fast and gaining worldwide attention
•Act Now, Plan to Join the Festivities, RSVP & Reserve Your Room.

Remember this is an annual event.

Sponsorship opportunities available

Please help spread the word, invite people and musicals to join us; the more the merrier.

PBFS Has Many Great Ideas & Concepts, However Concepts They Will Remain Without Support And Involvement.

The Following Are Just A Few Ways That You Can Assist:
• Join PBFS Today—Your Membership Support is Needed
• Volunteer a Service• Funding & Sponsorship are Much Needed
• Donate Items for PBFS Special Care Packages, Membership Incentive
....Rewards, Fundraising Prizes
• Spread the Word on PBFS
*Note us on your website
• Obtain A PBFS Wish List
• Become Involved

We look forward to hearing from you & Thank you so very much for taking the time to review this information.

With warmth,
Salli Squitieri & Gabriel Butterfield
1107 Key Plaza # 335 Key West, FL 33040
butterfieldsociety@yahoo.com
http://www.myspace.com/pbfs
http://tribeca.net/home/arts/the-paul-butterfield-fund-and-society
www.cafepress.com/pbfs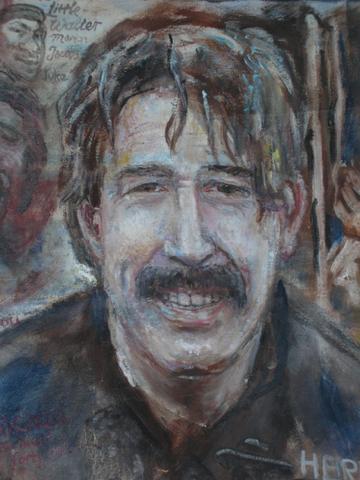 Painting By: George Milo Bucks

To view what others have submitted click: Paul Butterfield's B.H.F. Email Page.
OTHER LINKS TO RECOMMENDED WEB PAGES
Paul Butterfield's Personal Web Site: eMail: butterfieldsociety@hotmail.com
Biography Link: http://www.allmusic.com/cg/amg.dll?p=amg&sql=11:rq6wtra9kl1x~T1
http://entertainment.msn.com/Artist/Default.aspx?artist=115950
Paul Butterfield's Fan Club Web Site: butterfieldsociety@hotmail.com
Other Paul Butterfield Web Sites:
Paul Butterfield Exhibit in The Blues Hall of Fame ®